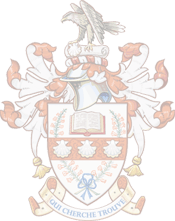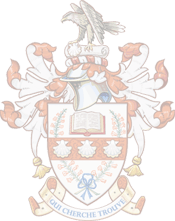 La Trobe University
Escape Room Game
Escape Room games are consistently ranked number 1 live game around the world (by TripAdvisor). La Trobe University Library decided to adapt this global phenomenon into an interactive learning game for students to learn key services throughout the library, as well as to promote team building and lateral thinking.
For the launch of the game, Triple J hosts Matt and Alex took on the challenge of La Trobe University's 'Escape Room at the Library' during their 'O-Mazing Race'. The O-Mazing Race was a series of epic O-Week challenges across Australia which was supported by radio, social and online. During O-Week prospective students, staff and general visitors were able to join in the Escape Room experience for free. Those that successfully escaped went into the running of winning prizes worth thousands of dollars.
Role: Digital Art Direction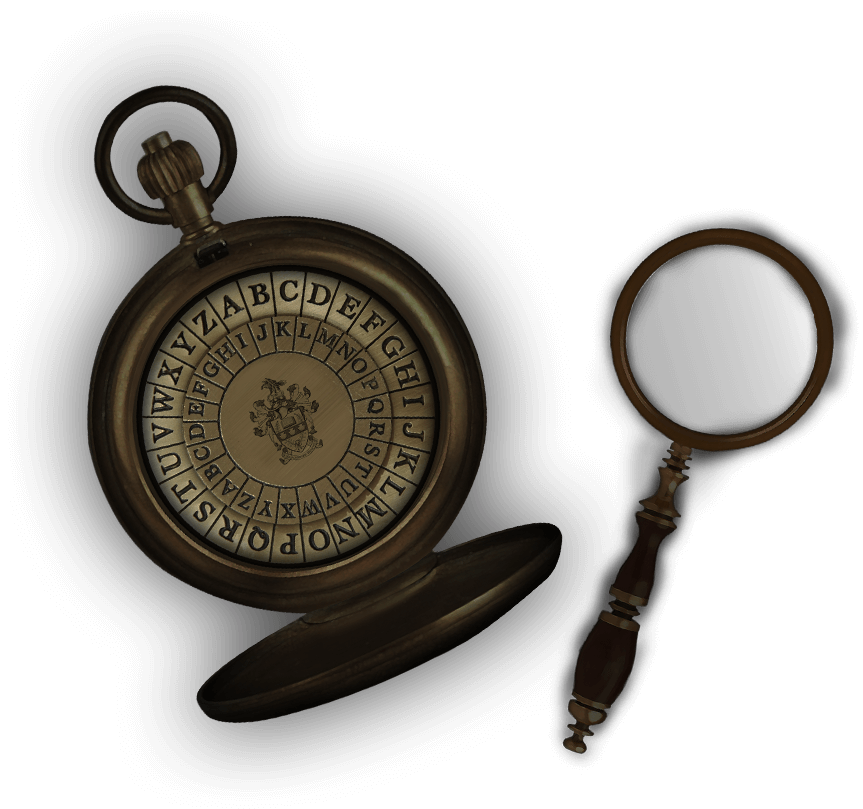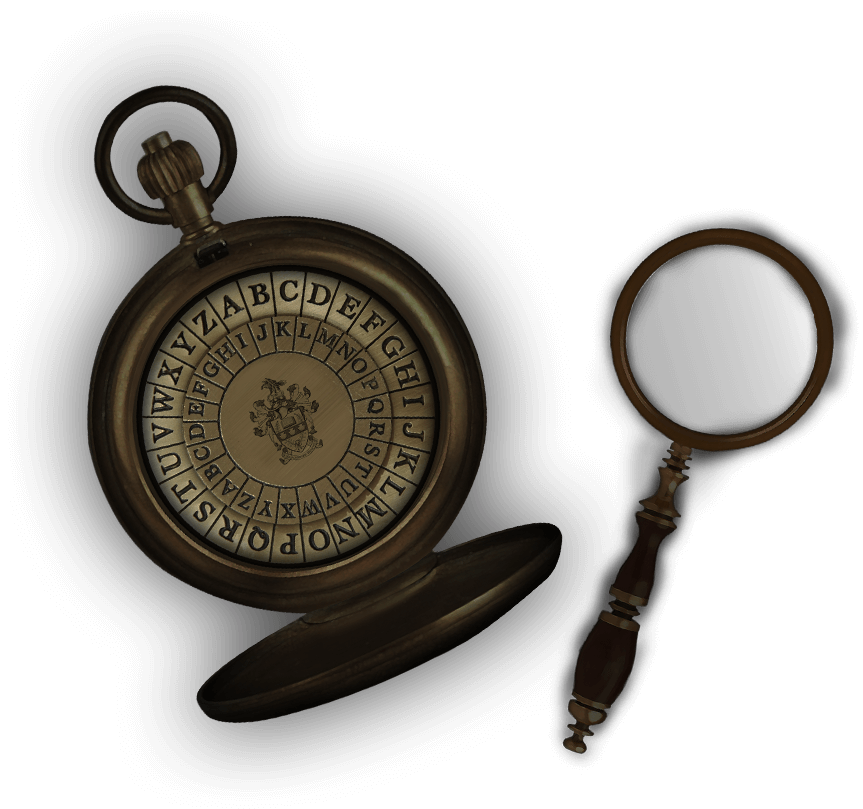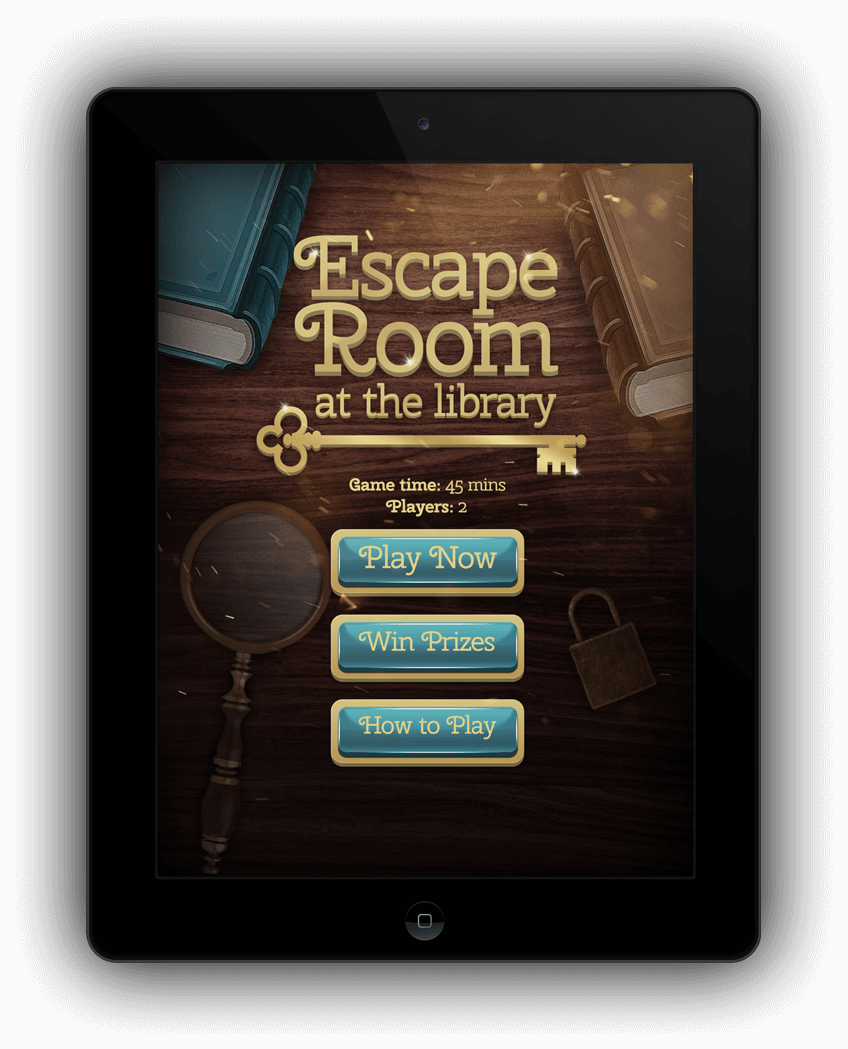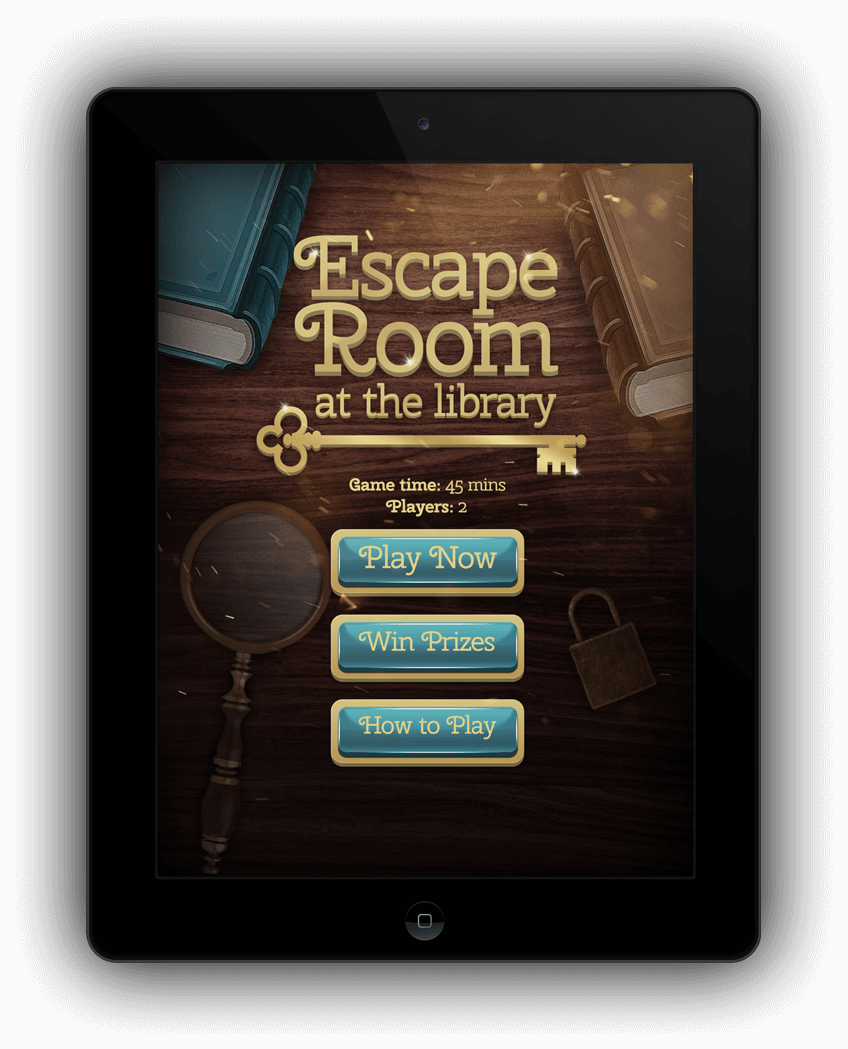 Peter Borchardt's Legacy
The overriding theme is that of a retiring librarian, Peter Borchrdt who has a secret to be discovered. Since retiring Borchardt has been revealing secrets to candidates that he has deemed worthy. To figure out what he is offering, students must complete 4 quests. Each quest provides a puzzle piece to a secret.
[unex_ce_button id="content_q1joleke9" button_text_color="#ffffff" button_font="light" button_font_size="16px" button_width="auto" button_alignment="center" button_text_spacing="2px" button_bg_color="#030303" button_padding="15px 60px 15px 60px" button_border_width="1px" button_border_color="#7f7f7f" button_border_radius="0px" button_text_hover_color="#000000" button_text_spacing_hover="2px" button_bg_hover_color="#ffffff" button_border_hover_color="#ffffff" button_link="https://www.youtube.com/watch?v=vGZnD7NcbMc" button_link_type="url" button_link_target="_blank" has_container="1" in_column=""]Play Message[/ce_button]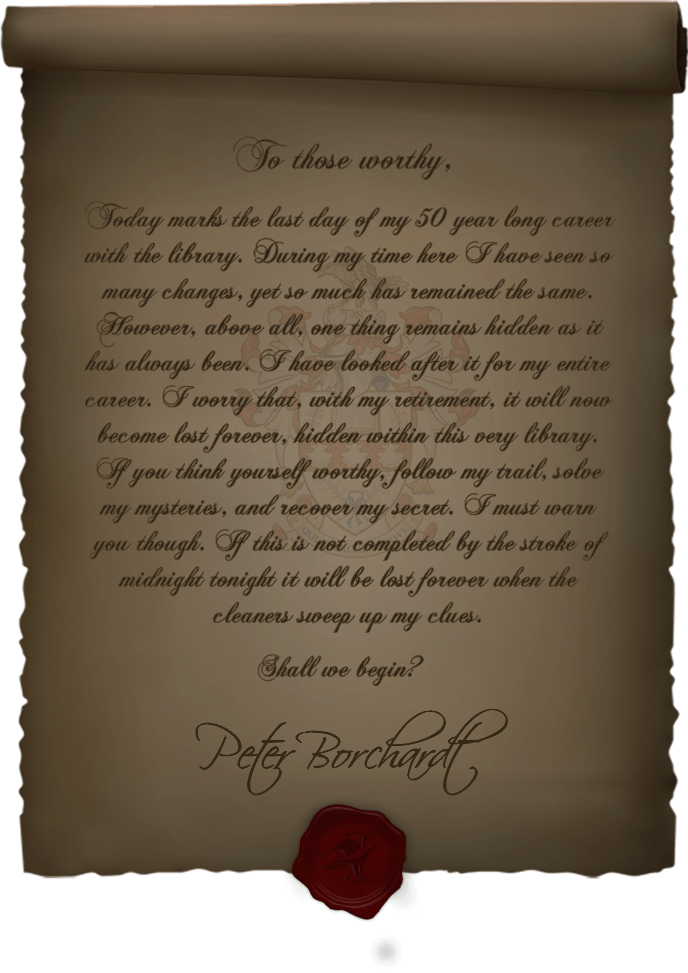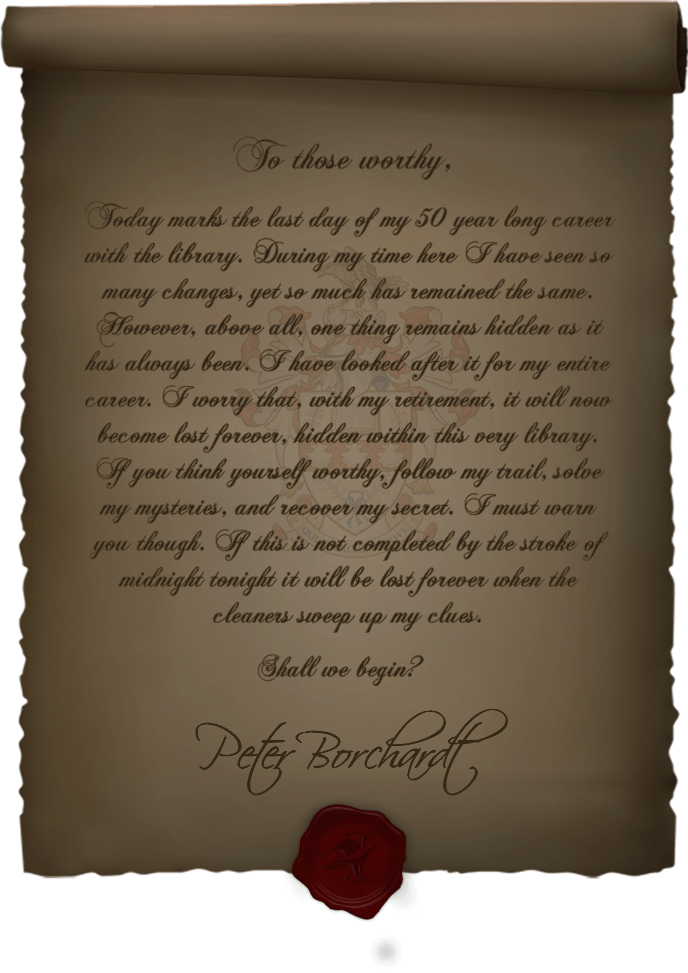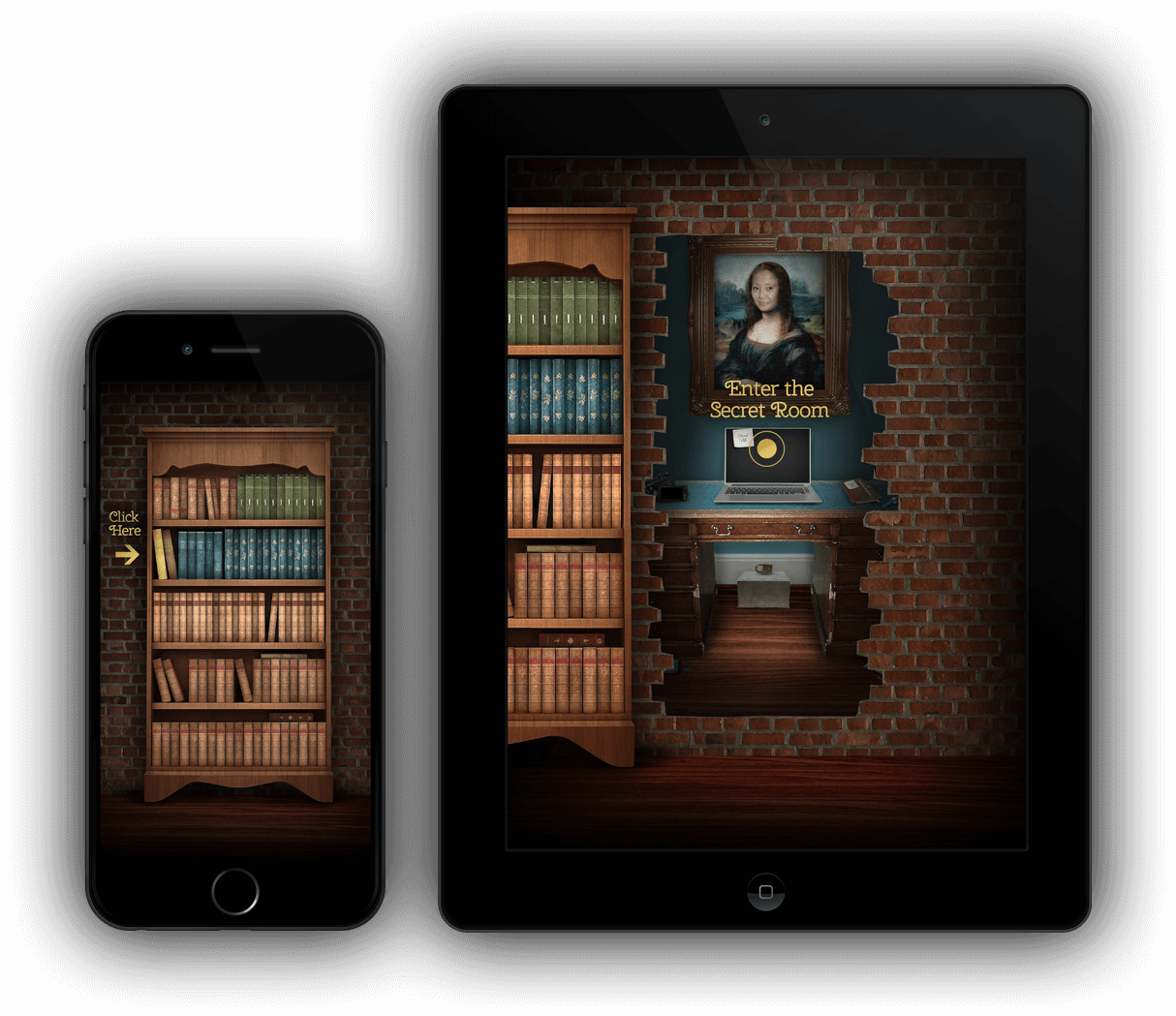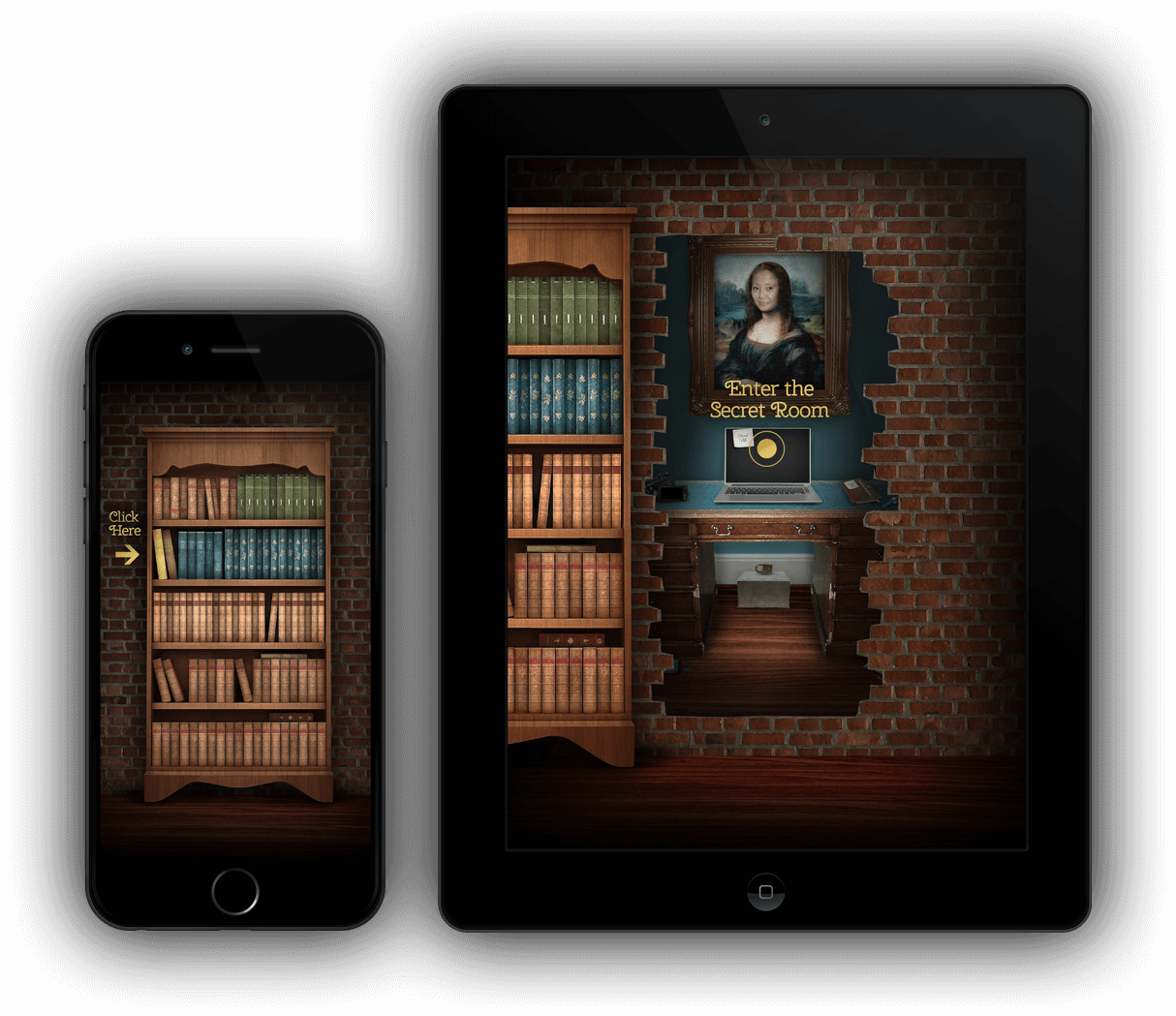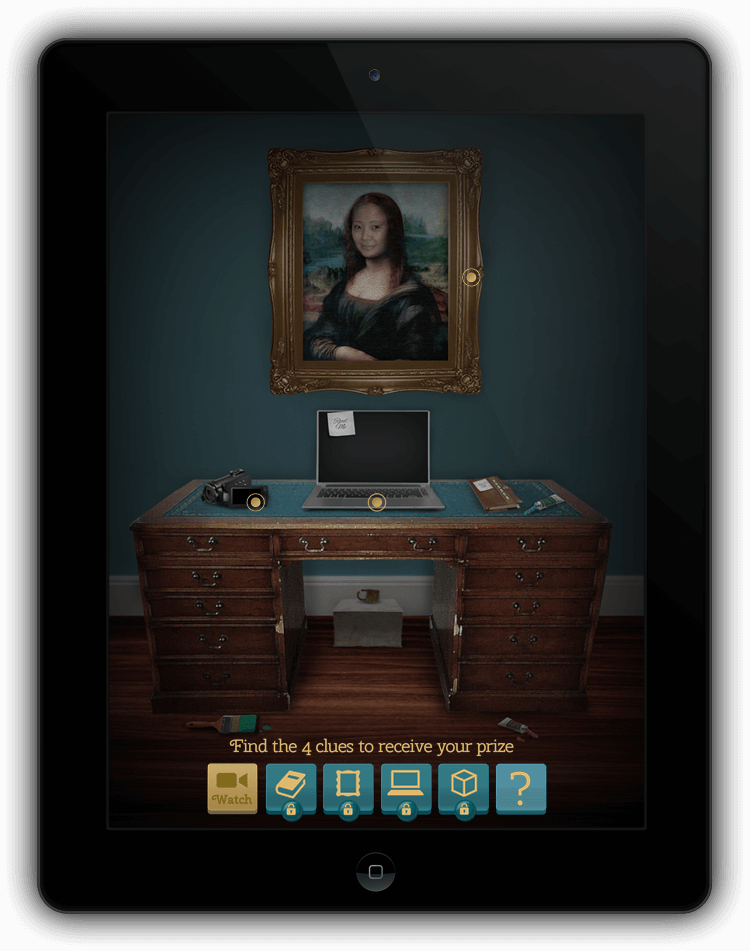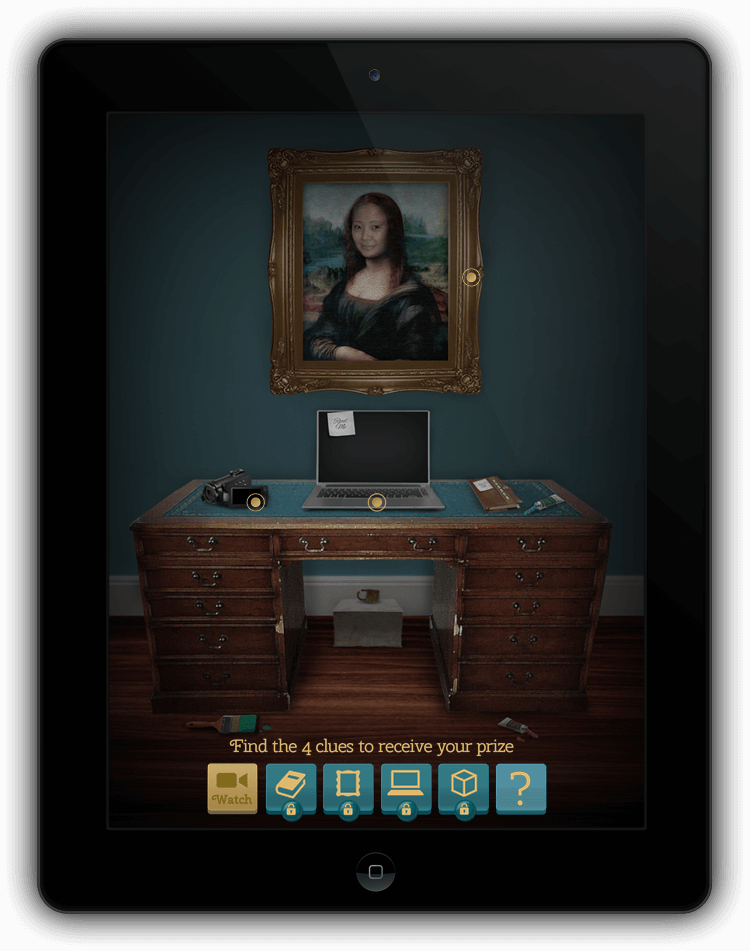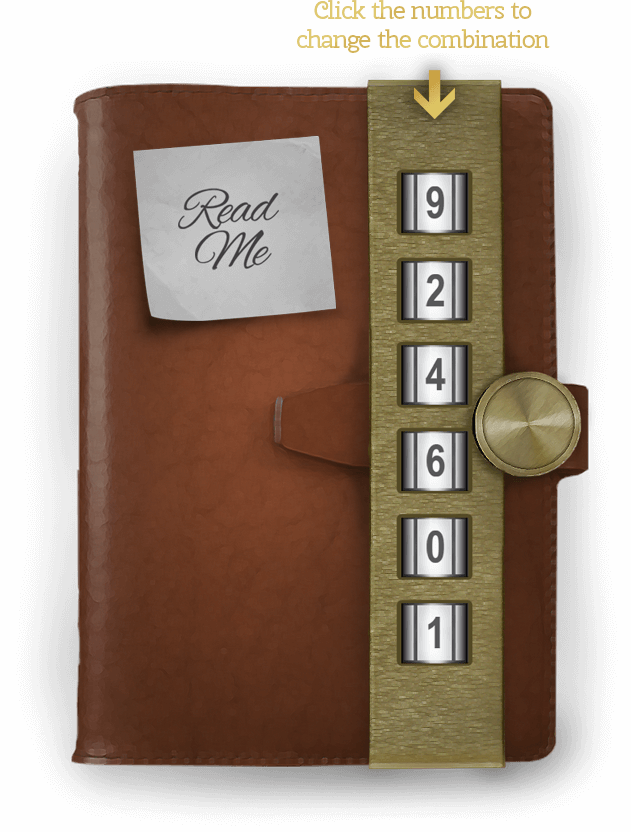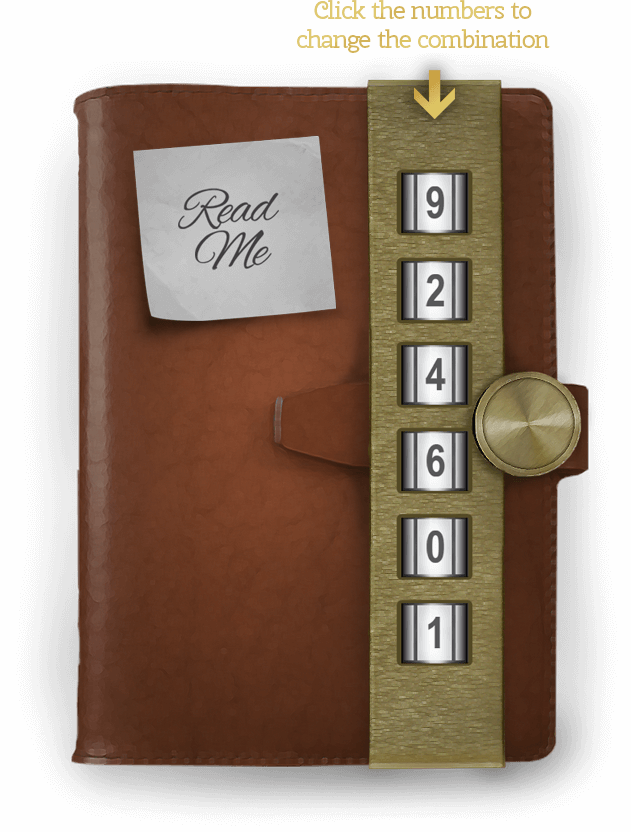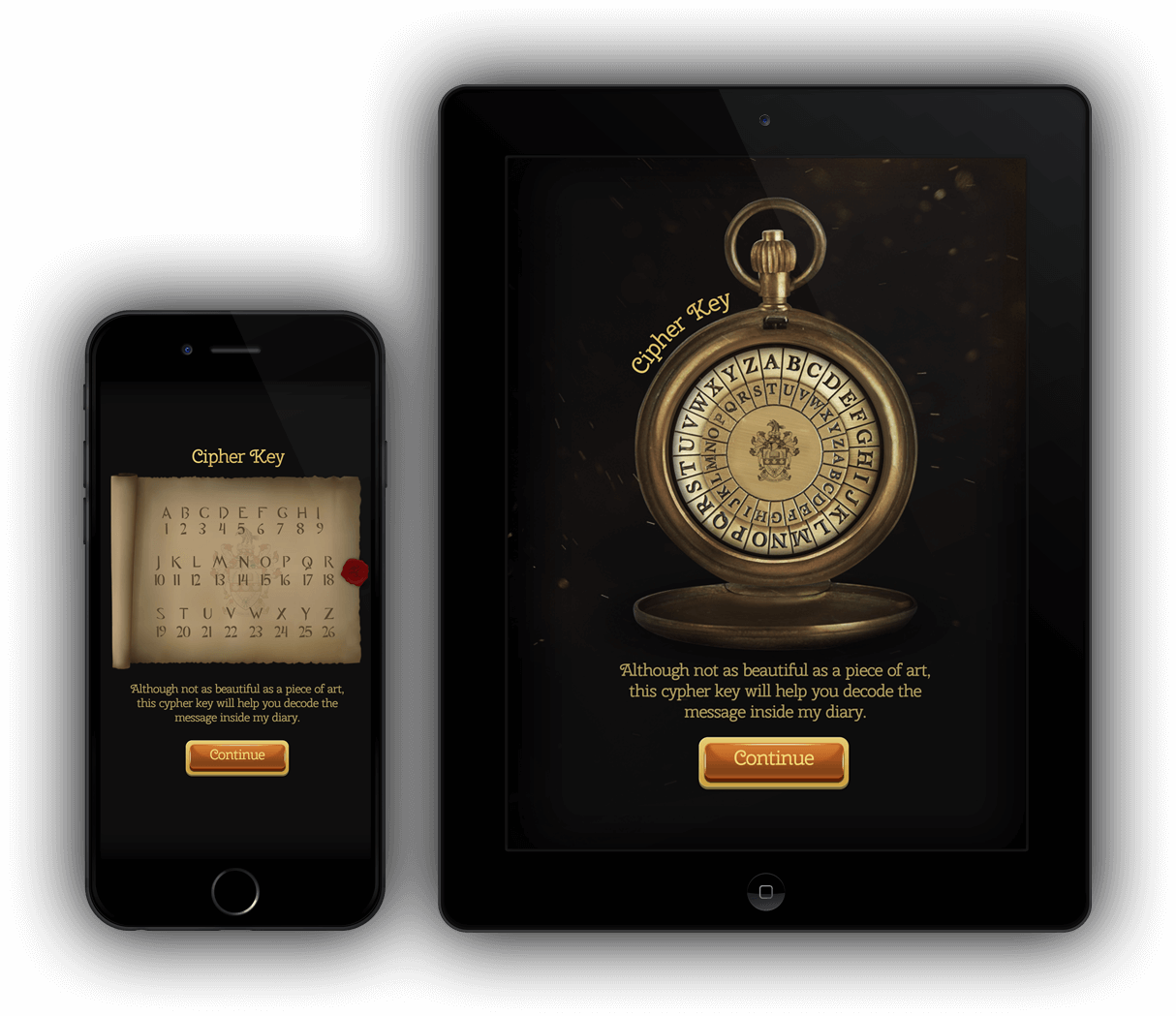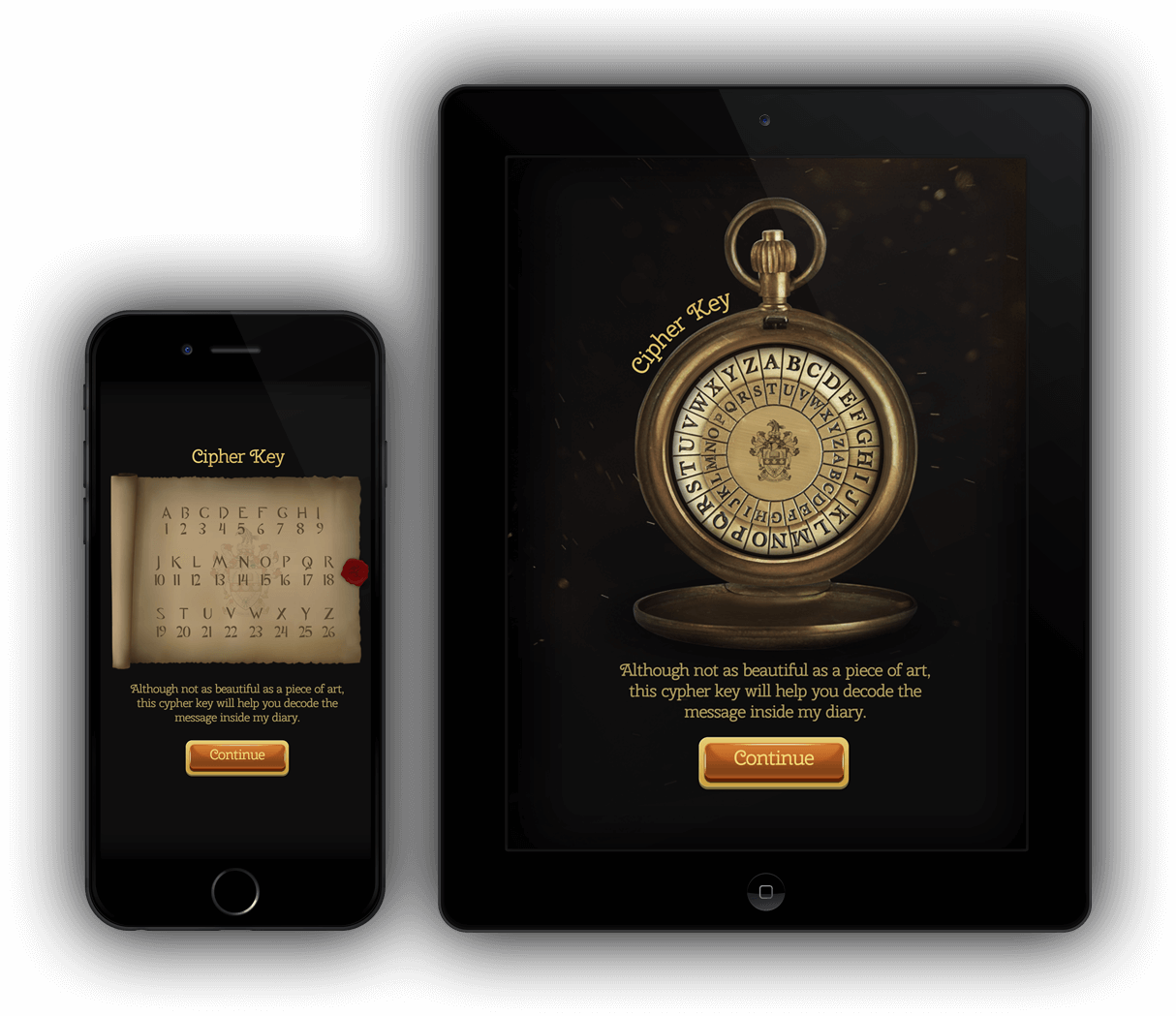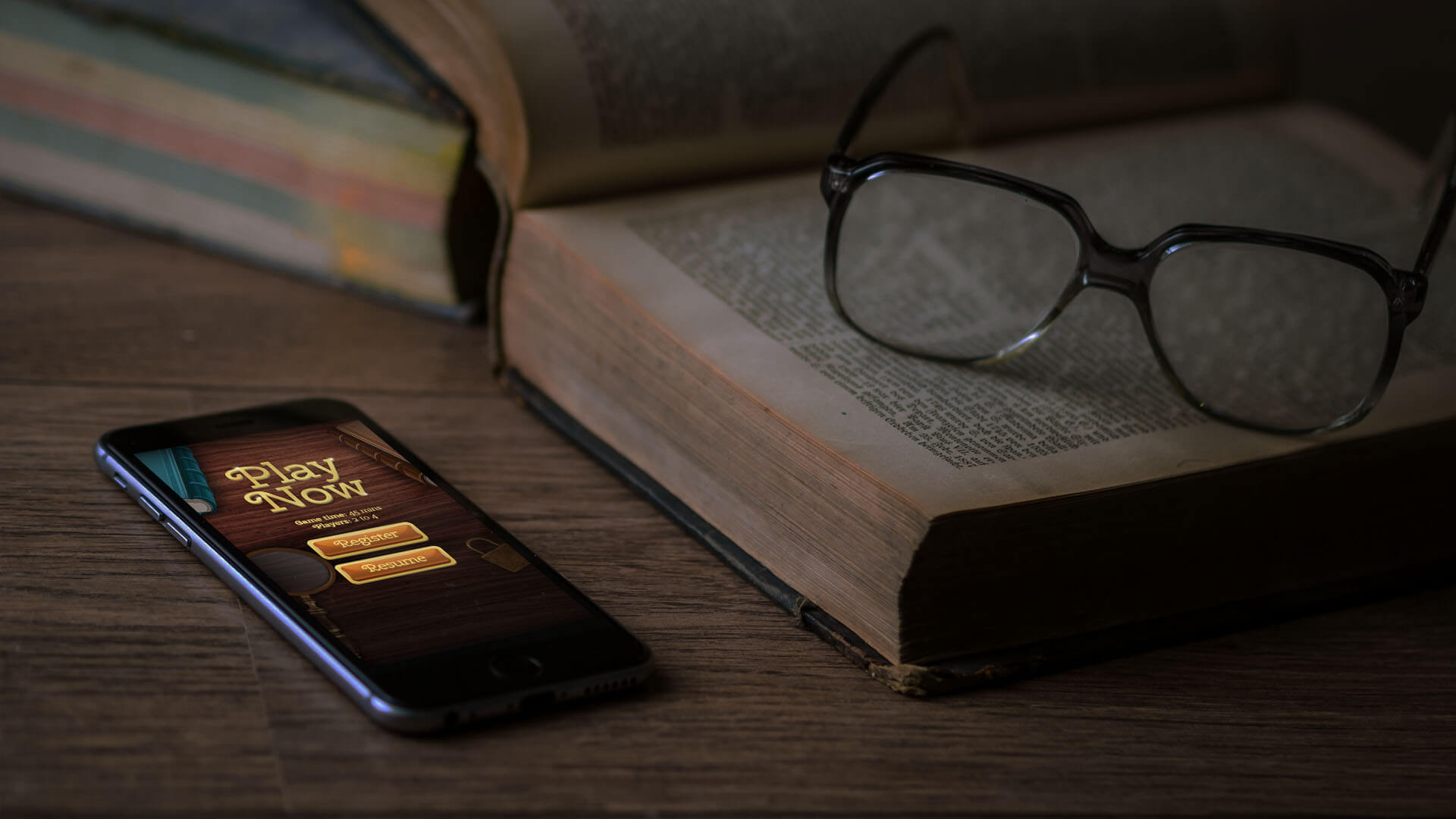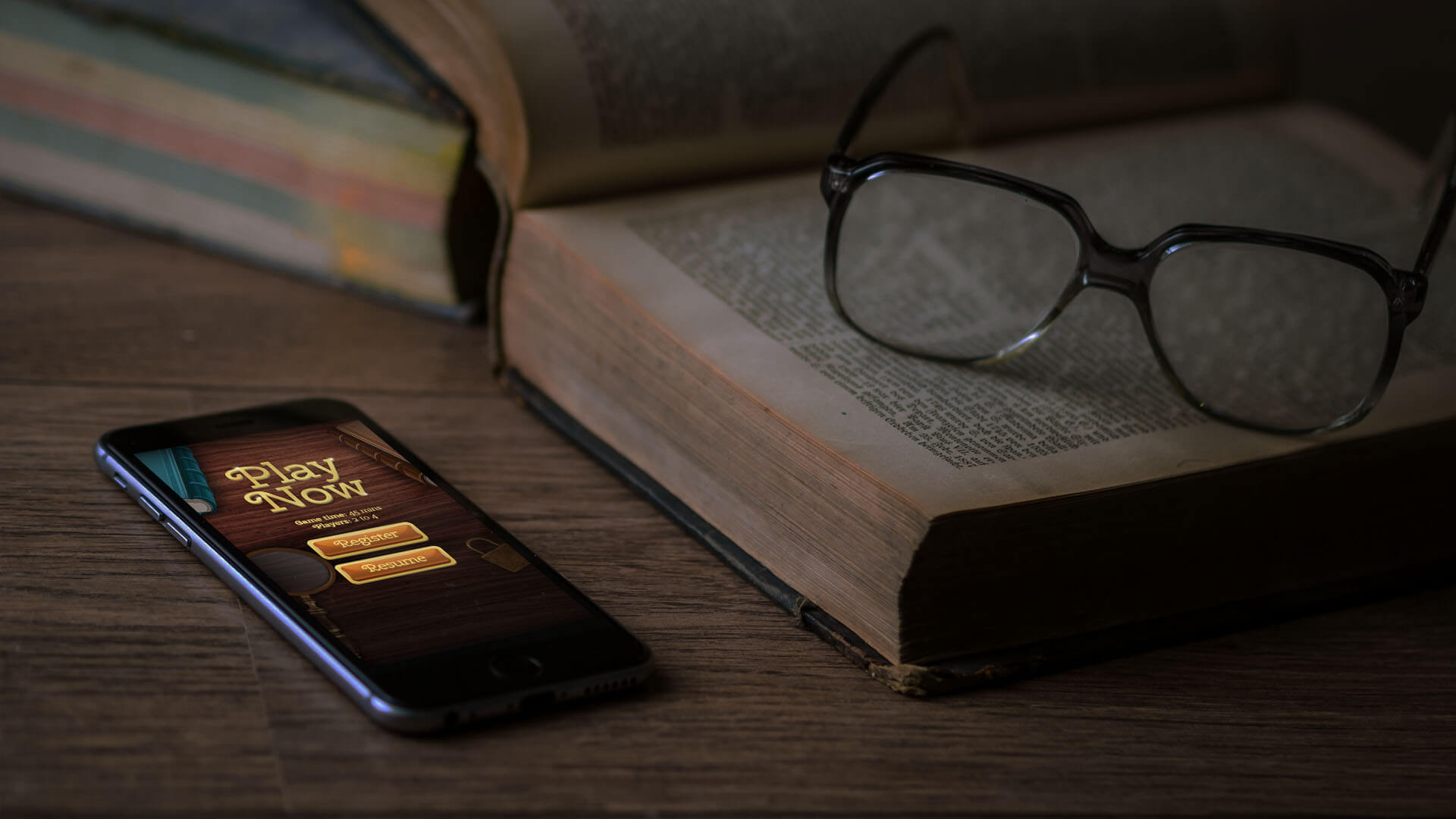 Triple J's Matt and Alex take on the Escape Room challenge