Honda Jazz - Magic Mobile Drive-in
A renewed positioning strategy was required for the launch of the latest Honda Jazz. A guerilla drive-in cinematic experience was created to engage young, technological savvy and marketing wearing consumers. The mobile, cinematic experience was created to demonstrate the Jazz's relevance to practical transportation needs but also to capture and intrigue audiences through mystery and exclusivity of the event. The drive-in cinematic experience was delivered at secret location throughout multiple states and it comprised of screens, projectors, lights, food trucks, underground DJs, mobile candy bars and beans bags.
To show the versatility of the Jazz in a fun and unique way the Jazz's were refitted into a mobile candy bar and others were transformed into luxurious VIP lounges for lucky guests. The integrated campaign attracted thousands to the multi-platform ballot system. Over thousands of attendees across the multiple states shared the event and received clues to the secret location via mobile proximity. Just moments before the event, a text connected to smartphone navigation system guides ballot winners towards the secret location. The Honda Jazz Magic Mobile Drive-In activation was run off the back of the national launch of the Jazz. It was supported by television, direct, online, mobile and social.
Role: Digital Art Direction Agency: Leo Burnett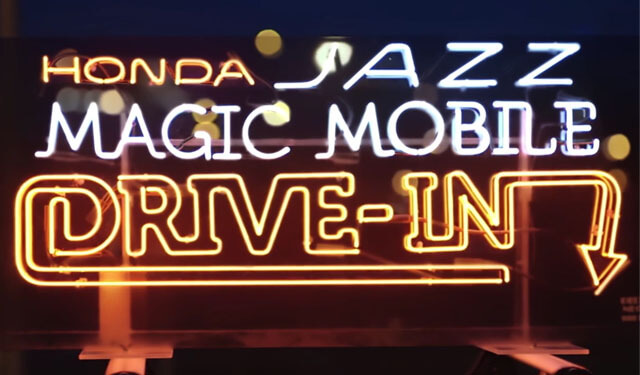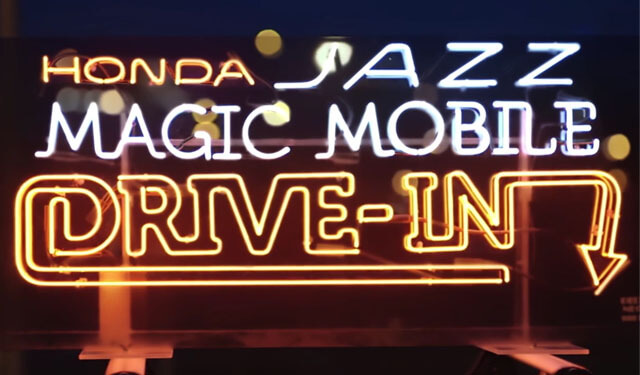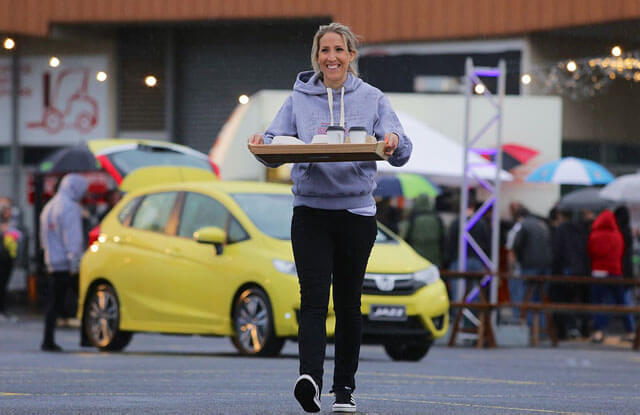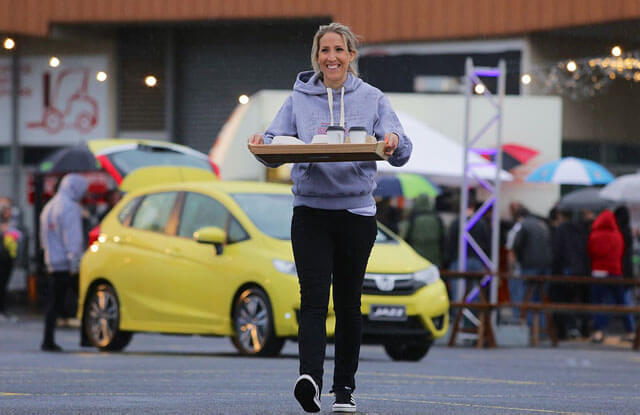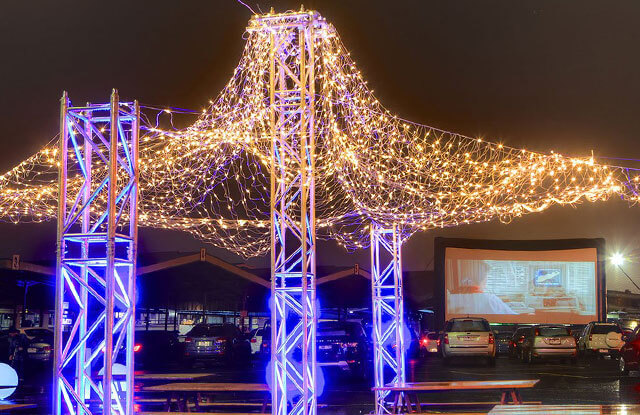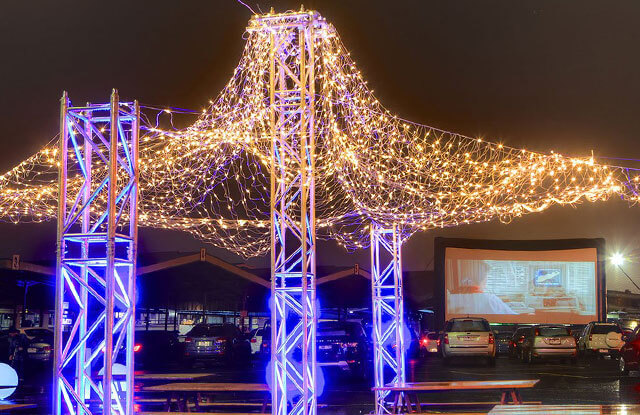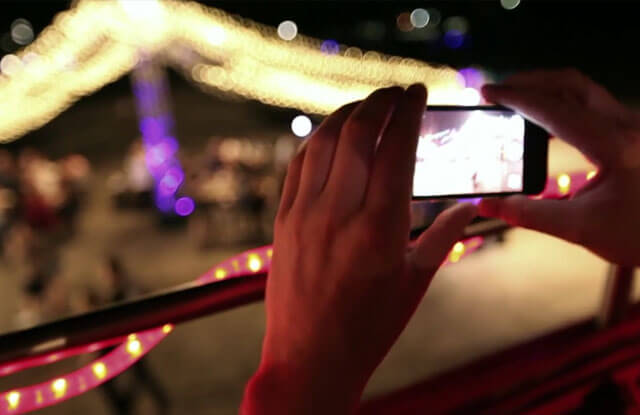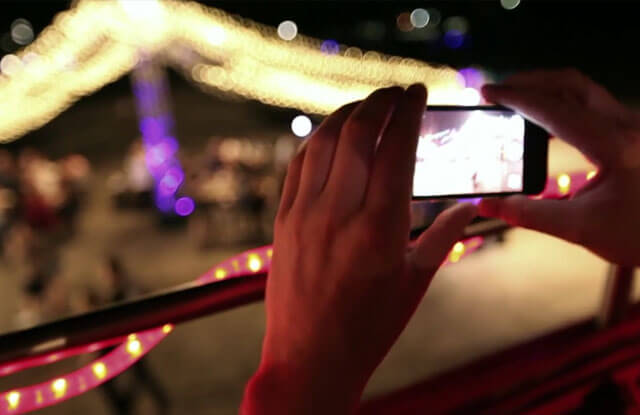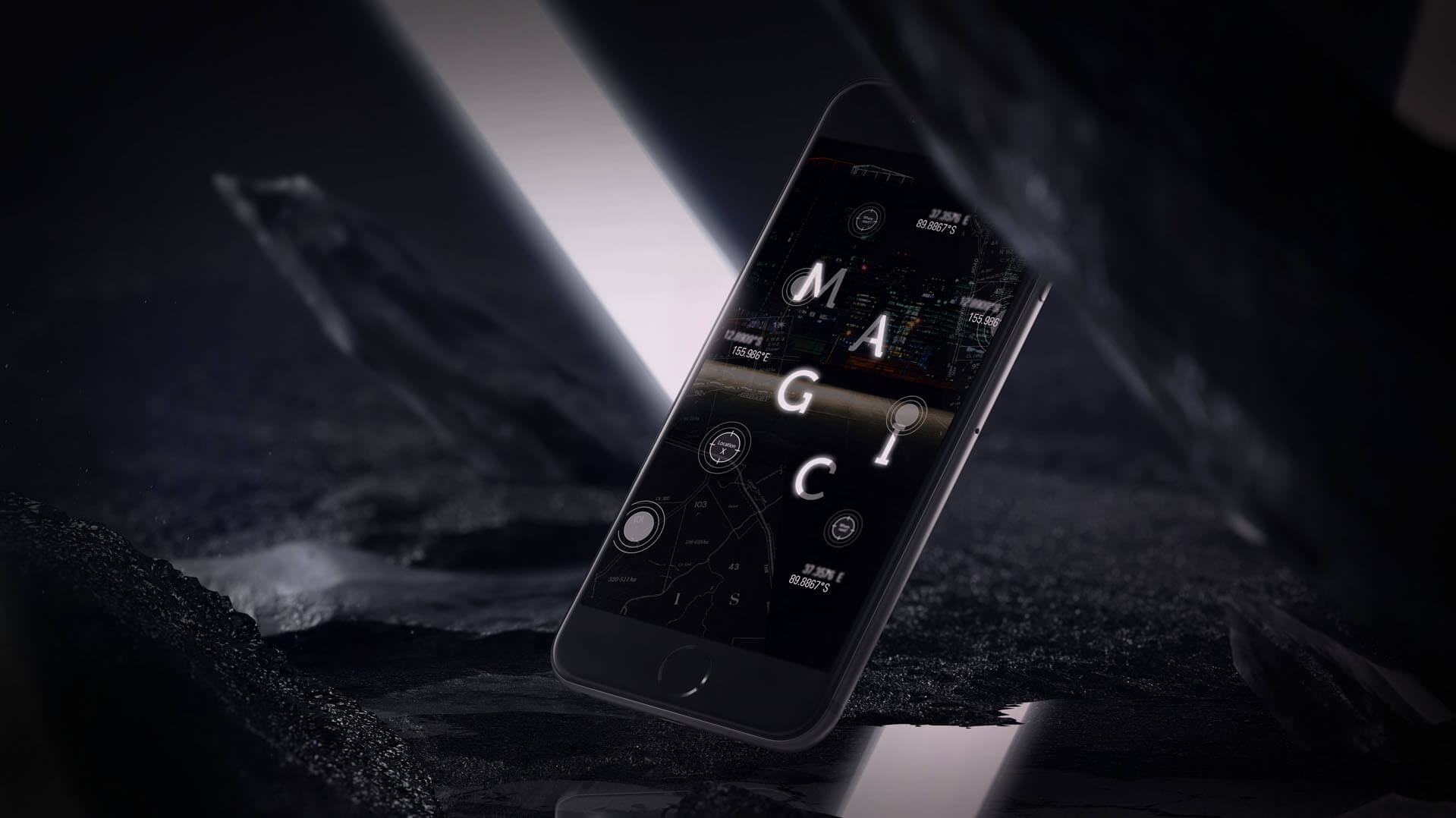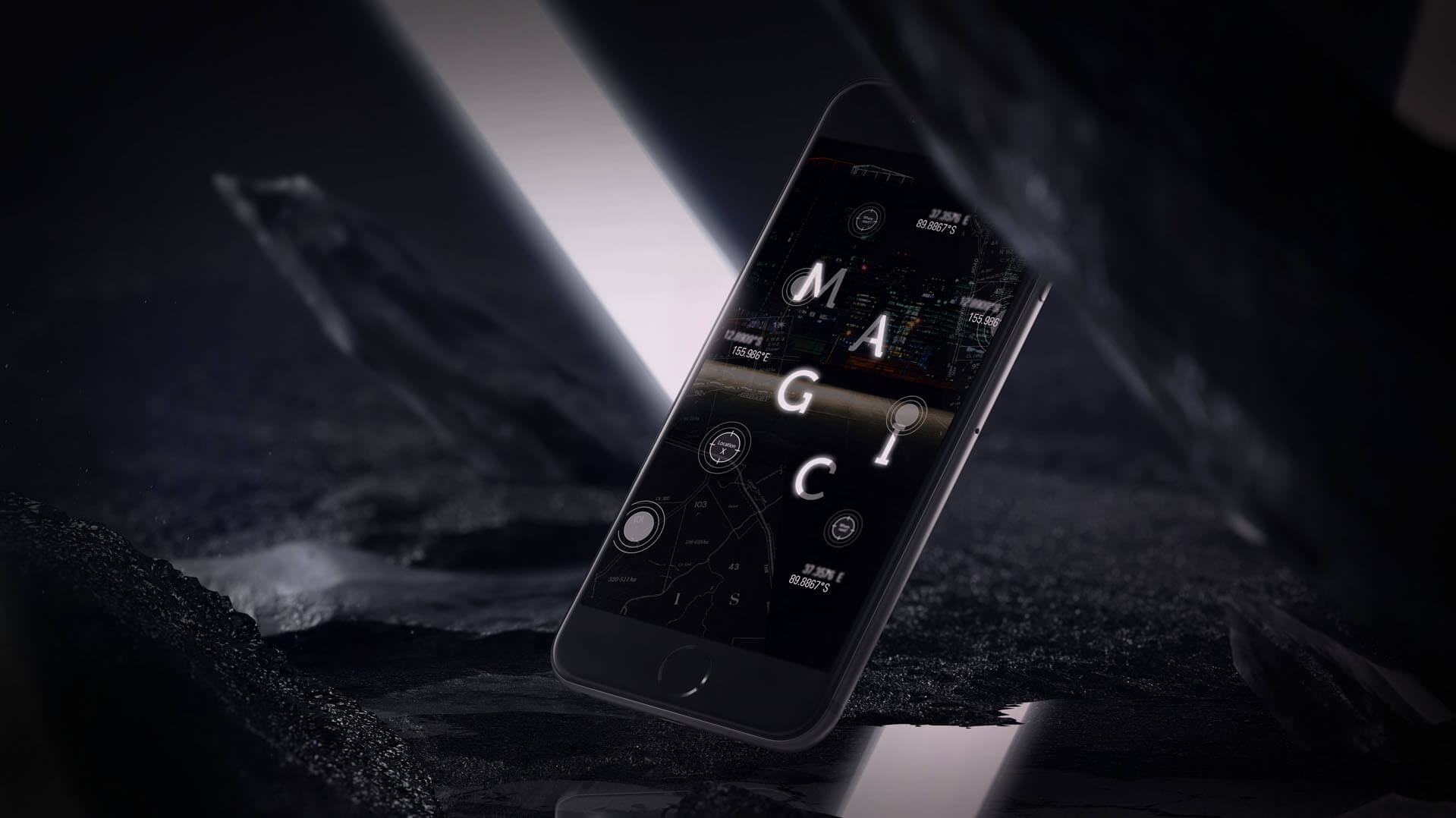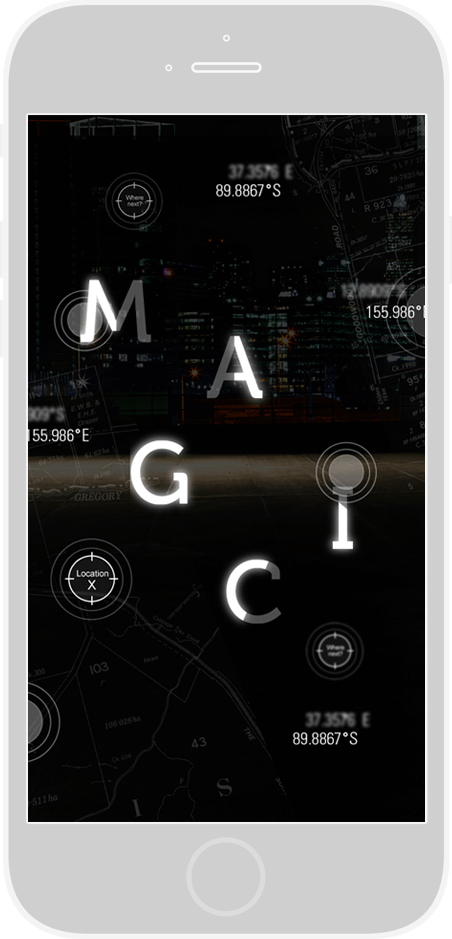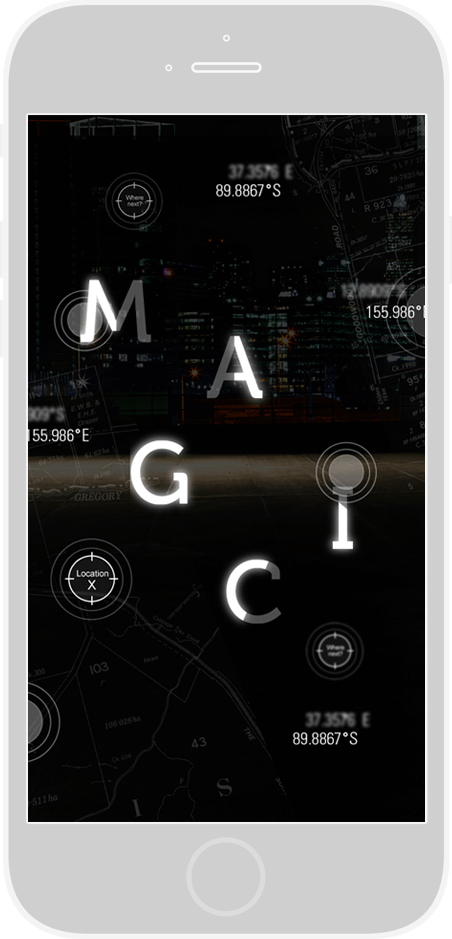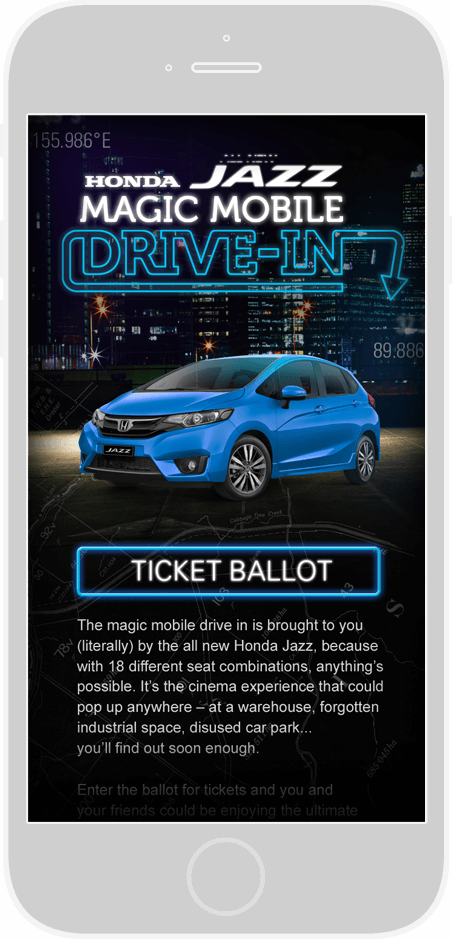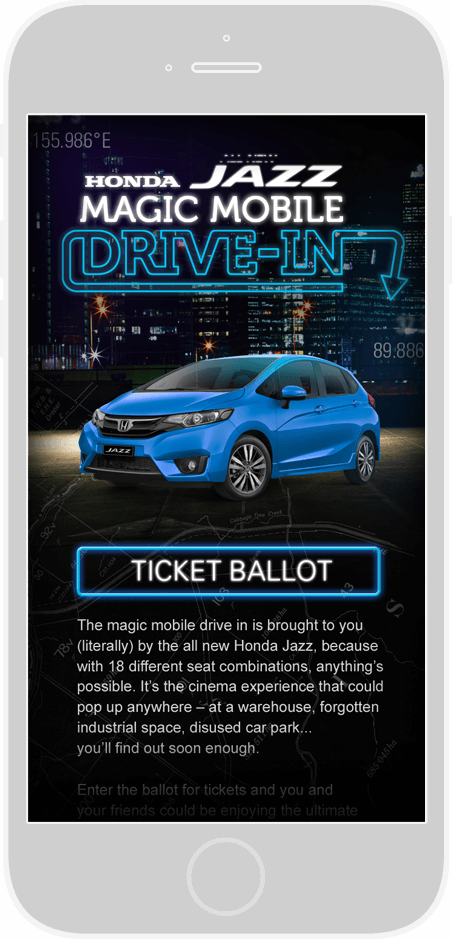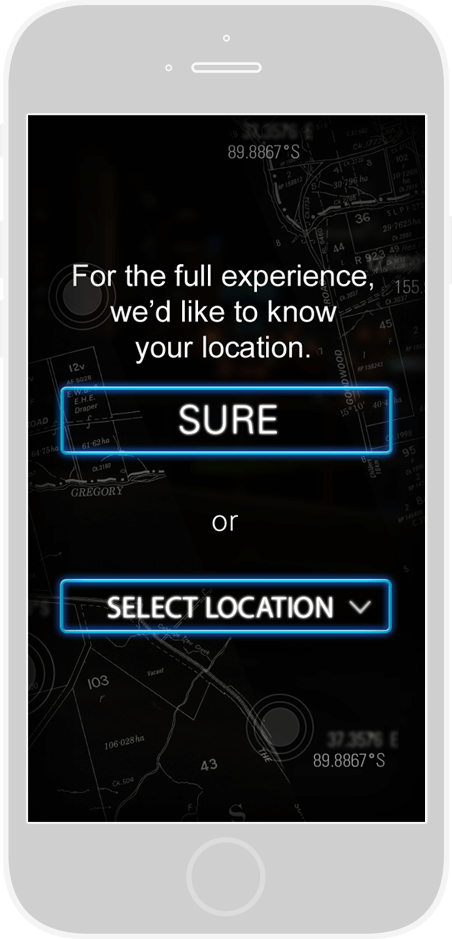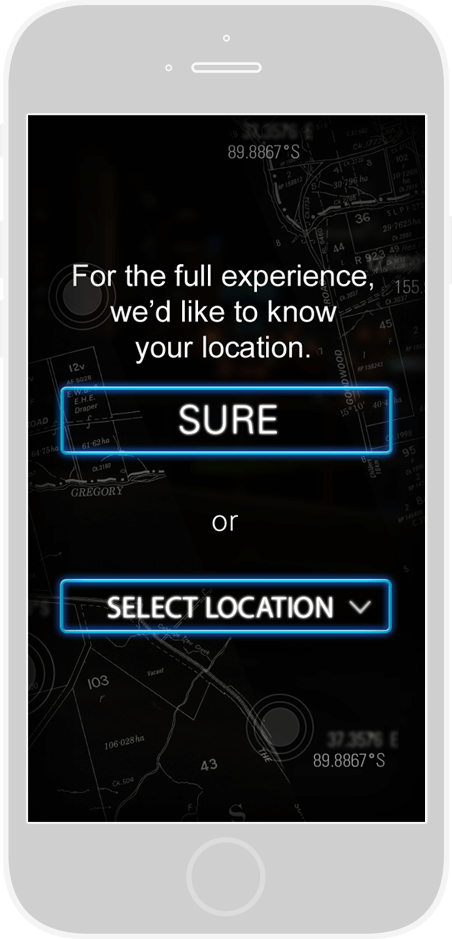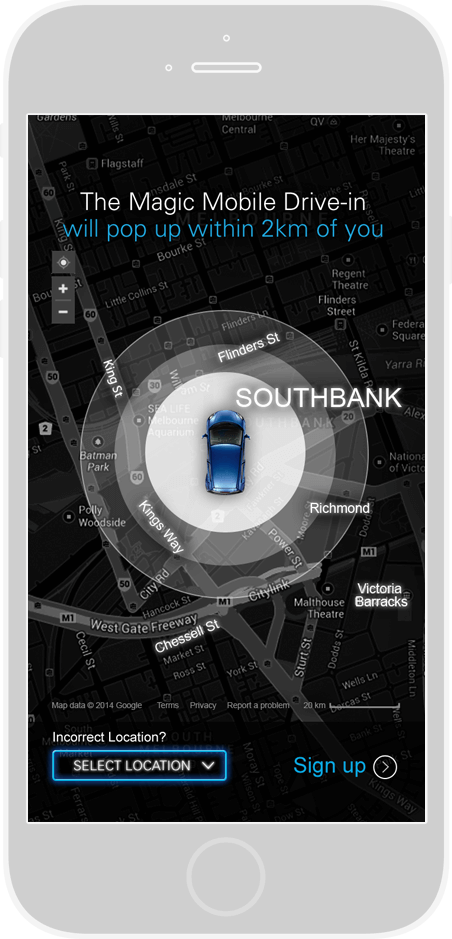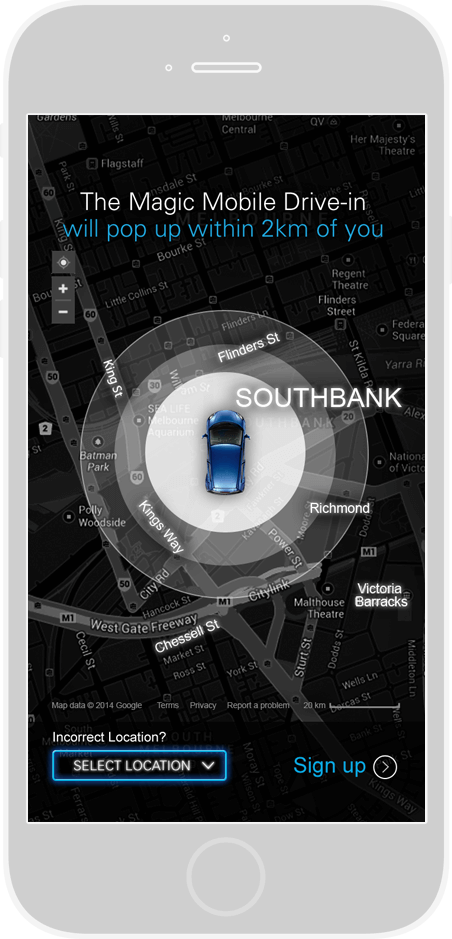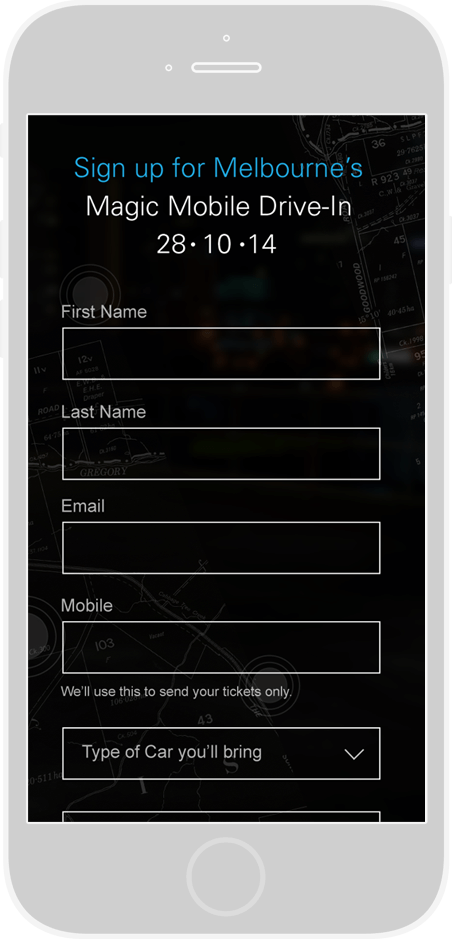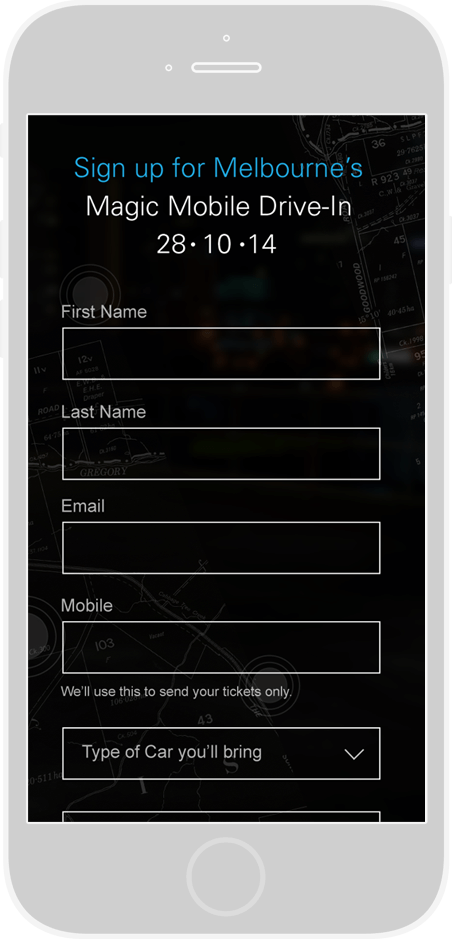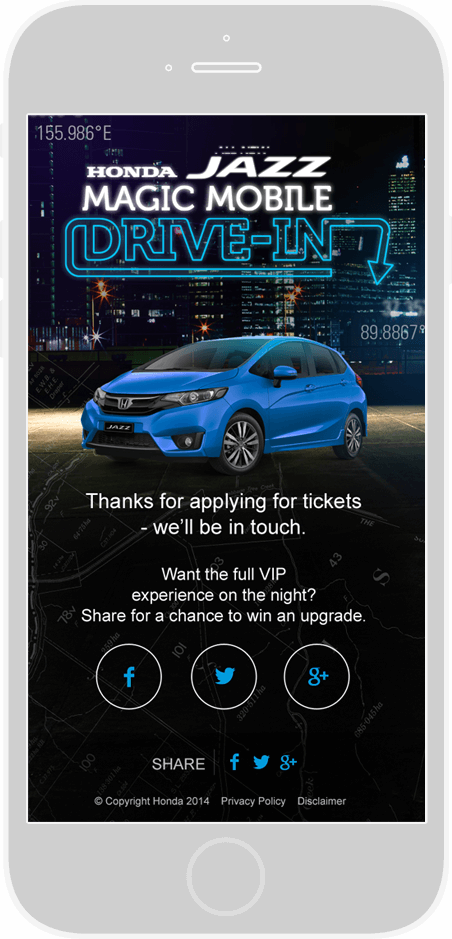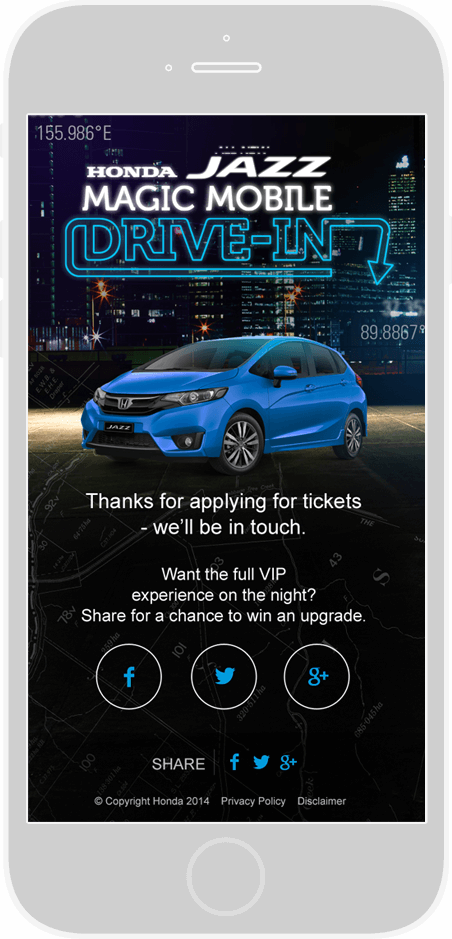 Responsive Multi-platform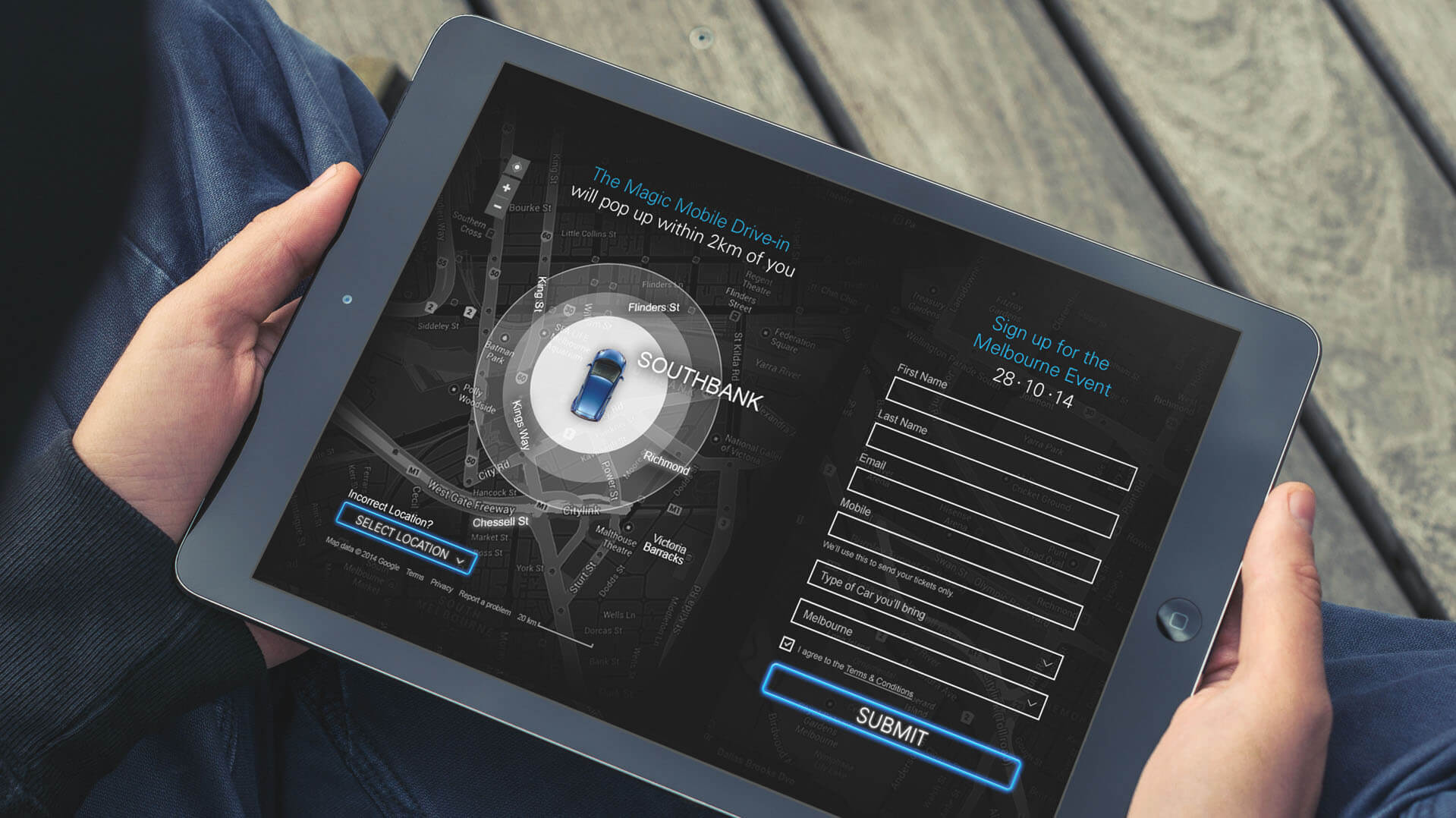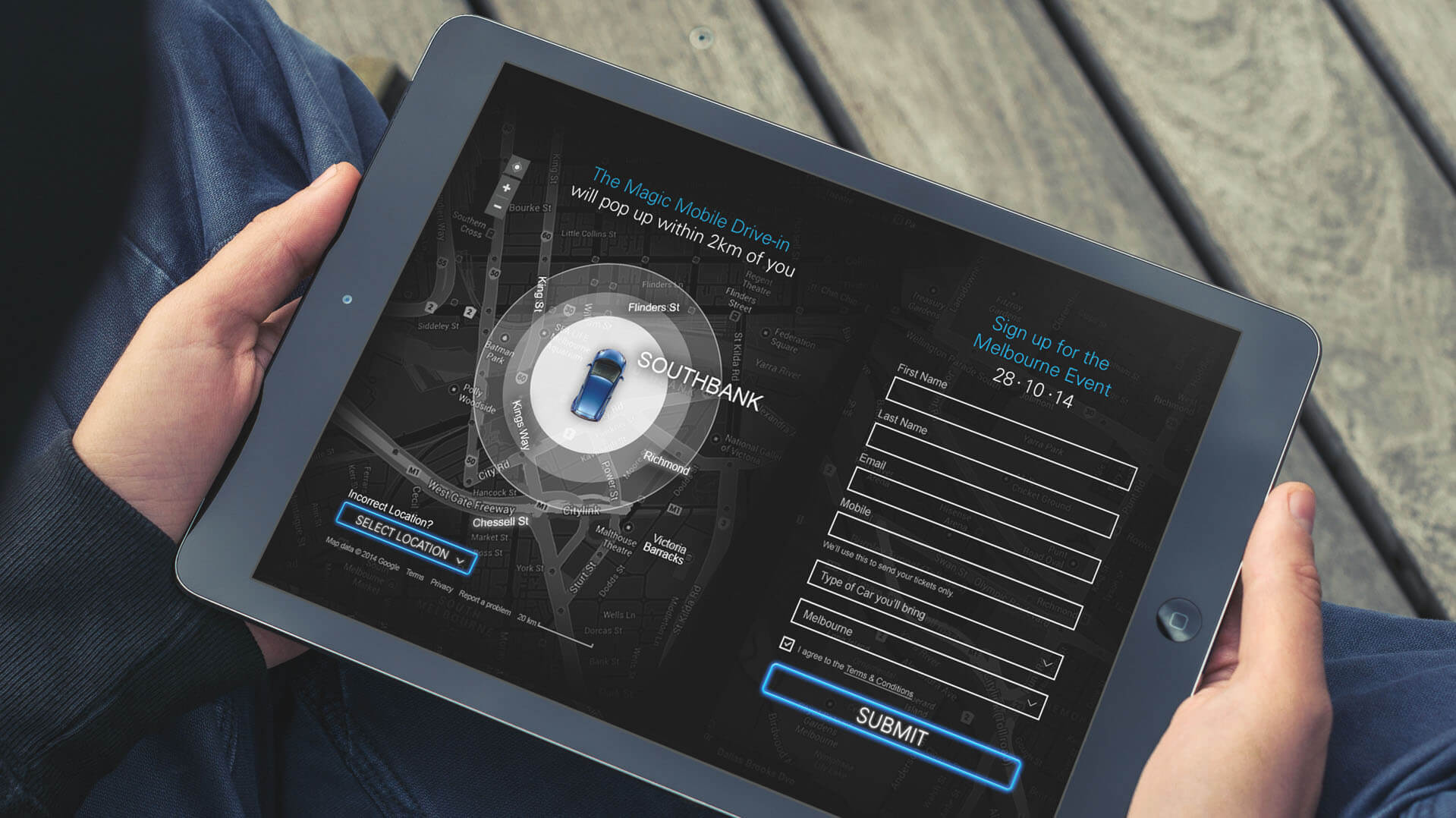 Fill your car with friends with Facebook connect
Real-time GPS Integration revealed personalised clues
Stimulated Social Conversation